We've designed and built many bridges for a host of applications….
many decking & railing options
designs to 300′ free span
rental bridges
… and we can do your site surveys and DEQ permit applications, too!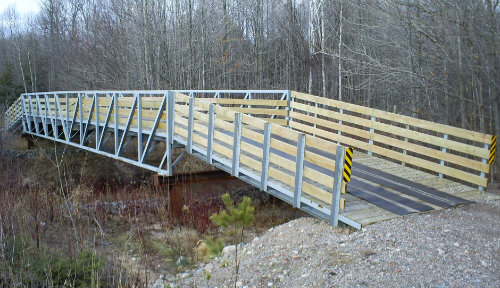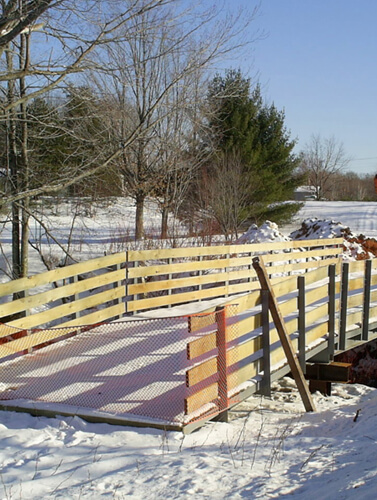 Homeowner
ORV / snowmobile trails
Repurposed railroad bridges
Highway
Industrial
Ski / pedestrian / bicycle
Our adaptability is the key. We're small enough to listen, experienced enough to think of what's possible, & technical enough to engineer & fabricate anything you can dream – big or small.
Fan of our work? Help us share!